I really want to see The Prestige in the theaters. (I mean, Bowie as Tesla!!!). However, do check out the two versions of the novel cover. The first is from the trade paperback that came out in the late nineties:
Truly a beautiful cover.
Here is the ARC-lite version that came out for the "movie tie in."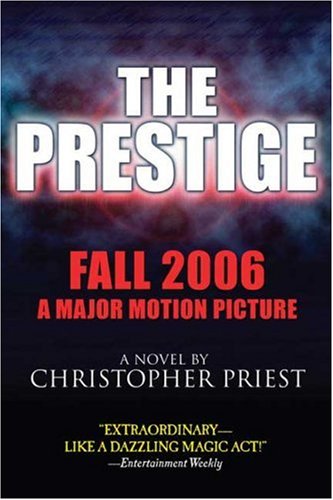 Alrightey. And btw, they're both from Tor, so there wasn't a change in publishers.